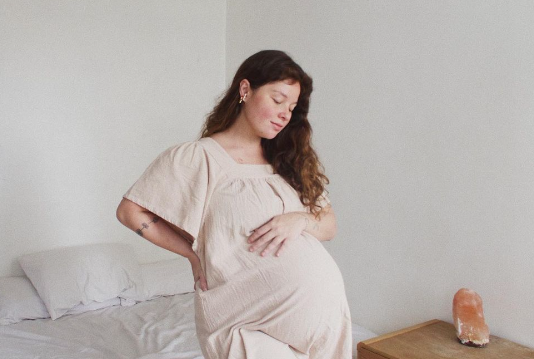 Andi Eigenmann took to Instagram to reflect on her third pregnancy as she and her family prepare to welcome her new bundle of joy soon.
On Instagram, Andi shared photos of herself showing off her baby bump.
"I hope I savored this pregnancy enough! What a truly beautiful experience this was," she wrote.
"This journey has taught me to love my body, to appreciate it, and to believe in it so much more," she added.
As as her third pregnancy journey comes to an end and another chapter one, Andi said her focus isn't so much as getting her pre-pregnancy body back as it is taking care of her body, "to show gratitude for carrying and protecting the people that has showed me what I am destined to be – the honor of being their mom."
After dedicating a post for Ellie, Andi also wrote a sweet letter for second daughter Lilo, saying "You are one special kid, Lilo! You have no idea how much joy you bring into our lives, every single day." 
Andi said although Lilo will also be a big sister soon, she "will always be my most precious, one of a kind, adorable little one."
"I will always have overflowing love to give to you, don't you worry because that's the magic of being a mother," she added.
Andi said it's especially easy"when the one to love is such a little big ray of sunshine– YOU!"
The actress is engaged to Philmar Alipayo and they have a 1-year old daughter, Lilo. They are expecting their second child.
Ellie, meanwhile, is Andi's daughter to Jake Ejercito. — Jannielyn Ann Bigtas/LA, GMA News