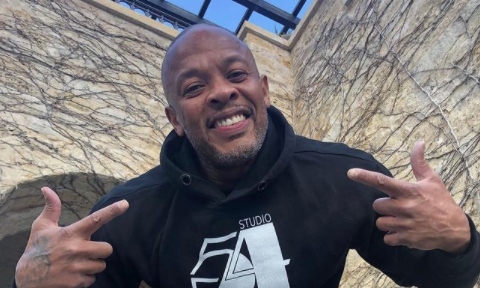 Dr. Dre was reportedly brought to the hospital in Los Angeles after suffering a brain aneurysm.
According to several news reports, the American rapper was rushed to Cedars-Sinai Medical Center and was taken directly to the ICU where he remained as of Tuesday.
Dr. Dre took to Instagram on Wednesday to thank everyone for their love and support, saying "Thanks to my family, friends and fans for their interest and well wishes."
"I'm doing great and getting excellent care from my medical team. I will be out of the hospital and back home soon. Shout out to all the great medical professionals at Cedars. One Love!!" He added.
Dr. Dre was rushed to the hospital in the middle of a contentious divorce with his estranged wife, Nicole, who reportedly wants him to pay millions of dollars a month in temporary spousal support and attorney fees.
According to TMZ, a hearing was scheduled in downtown LA on Wednesday, which the rapper will presumably fail to attend.