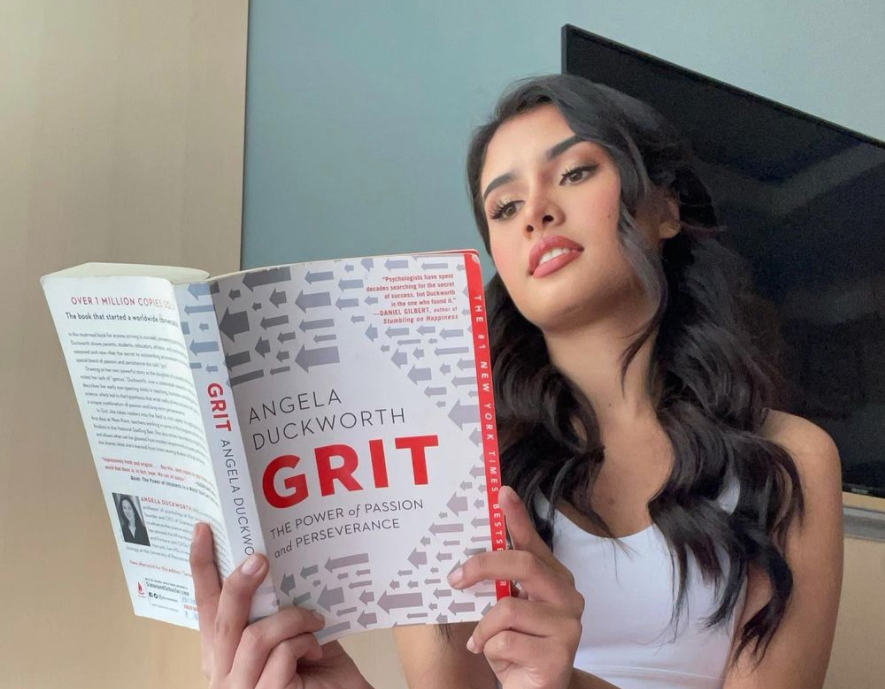 Miss Universe Philippines 2020 Rabiya Mateo is starting the year with a winner's mindset.
In her first Instagram post for 2021, the Ilongga beauty queen shared this piece of advice: "Don't be scared to have the mindset of a winner that pushes you to achieve greater things and unlock impossibilities in life."
She appeared to be reading "Grit: The Power of Passion and Perseverance," Angela Duckworth's New York Times-bestselling self-help book about setting goals and the perseverance to achieve them.
Rabiya also shared her New Year's Resolution for 2021, saying she claimed "nothing but a positive mindset, a healthy body, and a humble heart to take on challenges and conquer adversities."
"2020 tested my character in different aspects of life, but the best thing that I learned is to be patient with myself, with my body, and with my dreams," she wrote.
"Success doesn't happen overnight. It takes a lot of work, a bucket of tears and a pool of sweat," she added.
Rabiya Mateo was crowned Miss Universe Philippines 2020 at the inaugural pageant held in Baguio City in October amid the COVID-19 pandemic.
The Filipina beauty from Iloilo City maintained her poise as she courageously defended her title from controversy surrounding the pageant, as well as hurtful comments from bashers who claimed she did not deserve the crown. – Margaret Claire Layug/RC, GMA News