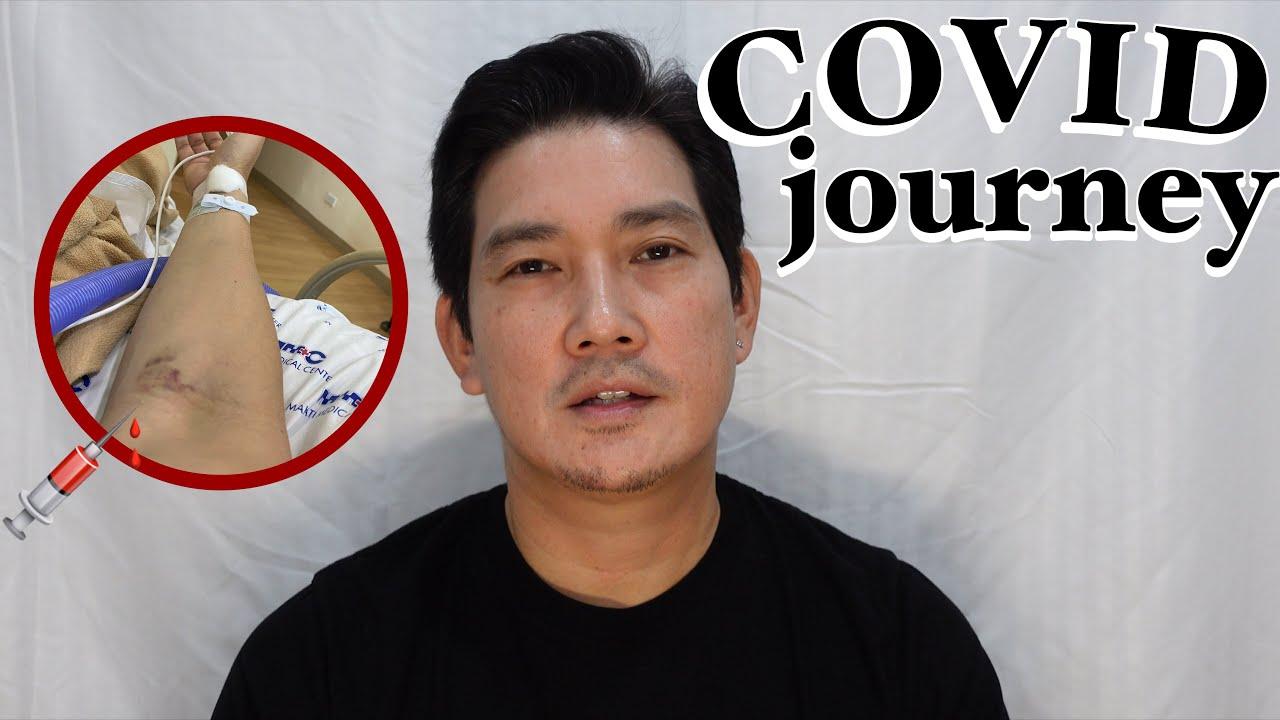 Richard Yap has shared more harrowing details about his experience last year with COVID-19.
In a 27-minute vlog, the actor shared how he endured 46 days of isolation, 10 of which he spent at the hospital.
He also explained why it took him some time before sharing his story.
"I just didn't want to bring attention to myself that time," said Richard.
"I didn't come out with it. I didn't post on social media and all that, but now that I'm being asked and all that, maybe it's OK for me to share it because I just want people to learn from it also," he added in a mix of English and Filipino.
Richard said he had COVID-19 symptoms shortly after coming home from Cebu in March 2020, just as the world was getting to know about the disease.
He immediately called his doctor friend, who advised him to isolate himself.
The actor eventually went to a hospital when he felt his fever and cough progressing into "something else."
"It's the kind [of fever] that your body is so hot [that] when you wake up pawis na pawis ka and hindi 'yung ordinary konting pawis lang, as in basa, basa talaga pati 'yung kama mo, basang-basa (you're sweaty all over and it's not the ordinary kind of sweat, as in your bed is drenched)," he said.
"So I said there was something wrong already," he added.
"My cough was starting to get so bad after a day or two," said Richard, adding that it's the kind that "when you cough it's like all your guts are going to come out with your cough. Ganoon kagrabe (it was that bad)."
Richard was admitted at Makati Medical Center, where he stayed at the emergency room for almost three days while waiting for the result of his swab test.
The actor said he had some troubling thoughts at this point, especially on his chances of survival.
"I was already thinking about, paano 'pag hindi ako makalabas ng hospital na buhay? (what if I never make it out of the hospital alive?) Because it was that bad already," he said.
He said he worried about his family, but also felt grateful that he would not leave them empty-handed because he had insurance "that covered for everything."
The actor said he even had nightmares at the hospital and constantly worried about his medical bills.
Fortunately, Richard started to feel "normal" on the 10th day of his hospitalization.
Even when he was feeling better, he took the extra step of isolating himself for another month until he was in the clear.
"All in all, I isolated myself for 46 days. Six days before going to the hospital, 10 days in the hospital and then 30 days after that, no contact with my family," he said.
At the end of his vlog, Richard said thank you to all the frontliners who helped him fight COVID-19.
The actor also reminded those battling the virus to stay strong not only physically, but mentally as well.
"Kailangan malabanan mo, kailangan you have to fight. Hindi pwede na just because may sakit ka, sasabihin mo, 'ayoko na,'" he said.
[You need to, you have to fight. Just because you're sick, you can't say, "I can't do this."]
"I think it's also the will to live." – RC, GMA News