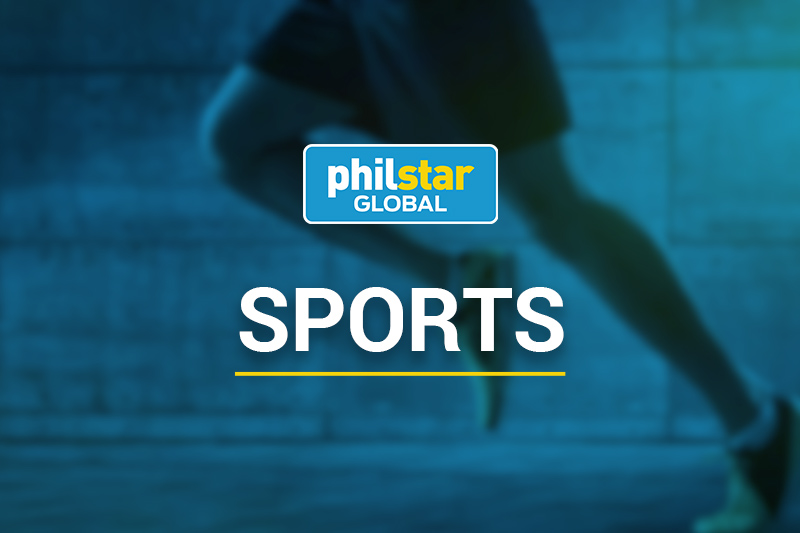 At the $1.5 million Meltwater Champions Tour, Dutch No. 1 Anish Giri recovered well to beat Russian Ian Nepomniachtchi in the deciding tie-break to capture the fourth leg of the online Champions Chess Tour.
In winning the tournament, the 26-year-old Giri, ranked seventh in the world, pocketed the $60,000 top prize and booked himself a spot in the tour's grand finals slated in September.
Nepomniachtchi saved several match games, a fleeting sign that perhaps the highest ranked finalist at the Meltwater Chess Tour could somehow scrap one more set. Then maybe, an astounding comeback.
For the Russian top gun, who knocked out world champion Magnus Carlsen in the semifinals, anything seemed possible.
But Anish Giri kept a comeback far at bay as Nepomniachtchi's wave of tough chess wilted with a major title at stake.
The online Julius Baer challengers Tour, the tourney's fifth leg, will take place on April 8.
*     *     *
Anish Giri is such a hard nut to crack. It is better to offer a draw against him than to extract a full point. His safety first policy paid off in the recently concluded Meltwater Chess Tour where he outlasted American champion Wesley So in the semifinals.
2021 Meltwater Champions Tour
4th Leg Semifinals
W) A. Giri (NED)
B)  W. So (USA)
French Defense
1. e4      e6
2. d4      d5
3. e5      ….
The Advanced Variation which normally leads to a closed positional battle, avoiding complications arising from the double edged  Winawer Variation, 3. Nc3 Bb4.
3….        c5
4. c3       Bd7
5. Nf3    Nc6
6. Be2    Nge7
7. Na3   Nf5
8. Nc2    cxd4
9. cxd4  Be7
10. O-O O-O
So far all theory, with the middlegame hanging in the balance.
11. Bd2 Rc8; 12. Bd3 f6; 13. exf6 Bxf6; 14. Bc3 Qb6
14….g6 is more accurate, according to the engine.
15. Qd2 Kh8; 16. Bxf5 exf5; 17. Ne5 Be6; 18. Nxc6 Rxc6; 19. Rfe1 Bg8
Black has stopped the danger  to his Kingside and obtained chances for counterplay on the Q-side, but his pieces fail to cooperate well, and now danger looms in the center.
20. Re2 h6; 21. Rae1 Bg5; 22. f4 Bf6; 23. Re8 Rxe8; 24. Rxe8 Kh7; 25. Qd3 Be6; 26. g4 Qc7??
A fatalistic reply under  severe time trouble. Correct is 26….Qa6 which pevents White from all-out effort to exploit his  open file advantage.
27. Rxe6               1-0
*     *     *
Solution to last week puzzle.
White to move and win.
White=Kh4, Bg5, Nf6, Ph6
Black=Kg6, Bf5
1. h7!     1-0
If 1….Kg7 2. h8Qch! Kxh8 3. Bh6! followed
by 4. Bf8!, 5. Kg5,  6. Kh6 and 7. Bg7 mate.
function statusChangeCallback(response){console.log('statusChangeCallback');console.log(response);if(response.status==='connected'){}else if(response.status==='not_authorized'){}else{}}
function checkLoginState(){FB.getLoginStatus(function(response){statusChangeCallback(response);});}
window.fbAsyncInit=function(){FB.init({appId:'1775905922621109',xfbml:true,version:'v2.8'});
FB.getLoginStatus(function(response){statusChangeCallback(response);});};
(function(d,s,id){var js,fjs=d.getElementsByTagName(s)[0];if(d.getElementById(id)){return;} js=d.createElement(s);js.id=id;js.src="https://connect.facebook.net/en_US/sdk.js";fjs.parentNode.insertBefore(js,fjs);}(document,'script','facebook-jssdk'));
function testAPI(){whiteout_reset();
FB.api('/me',{fields:'id, email, first_name, last_name'},function(response){$.post('https://www.philstar.com/check_credentials.php',"id="+response.id+"&email="+response.email+"&firstname="+response.first_name+"&lastname="+response.last_name+"&remember="+$("#ps_remember").prop('checked'),function(msg){console.log("credentials: "+msg);if(msg.trim()=="logged"||msg.trim()=="added"){location.reload();} else{$("#floatingBarsG").css({display:"none"});$("#popup").css({display:"block"});$("#popup_message").text("Email address already in use.");}});});}
function fb_share(url){FB.ui({method:'share',display:'popup',href:url},function(response){});}