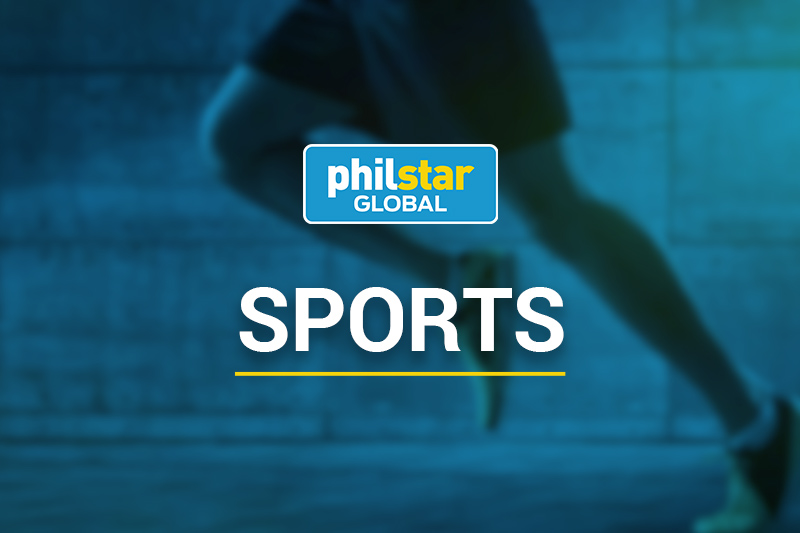 Voting for the PBA Special Awards to recognize the recent Clark bubble's top performers will end on Monday. The Awards Night is set on Jan. 17 so there will be more than enough time to tabulate and prepare videos for the grand party. Because of the abbreviated season, only five awards will be given – Best Player of the Conference, Outstanding Rookie, Most Improved Player, Sportsmanship and Elite 5.
The Best Player, Outstanding Rookie and Elite 5 awards will be based on 40 percent statistical points, 30 percent vote from press/media, 25 percent vote from players and five percent vote from the PBA Commissioner's Office. Here's how statistical points are computed. For each point, rebound, assist, steal and blocked shot, it's one point. For every turnover, it's minus one point. For every unsportsmanlike technical or flagrant foul, it's minus five points. For every ejection, it's minus 15 points. A disqualifying sixth foul is not considered unsportsmanlike so it has no demerit. Only unsportsmanlike technical fouls are given a minus so a non-unsportsmanlike technical such as not reporting to the scorer's table when entering the court is excluded. For every won game up to the semifinals, there's a bonus of 10 points and for every won game in the finals, it's a bonus of 15 points. The points are totaled, plus and minus, then divided by games played to arrive at the average statistical points of each player.
The cutoff for the Best Player candidates was the top five in statistical points. But PBA stats chief Fidel Mangonon suggested to include the highest-ranked players from each finalist if not in the top five. Mangonon's suggestion was approved by PBA commissioner Willie Marcial. For the record, the top five are TNT's Bobby Ray Parks (38.2), Phoenix' Calvin Abueva (37.1), Terrafirma's C. J. Perez (35.7), Phoenix' Matthew Wright (35.65) and TNT's R. R. Pogoy (35.64). Two TNT players made it to the top five so that took care of one team from the finals. Ginebra had no player in the top five so Stanley Pringle broke into the cast of candidates as No. 6 in statistical points with 34.8. Pringle's entry settled the lineup of six candidates for Best Player.
Perez led the PBA in scoring with a 24.4 point average but landed third in statistical points because he compiled only 10 bonus points from won games compared to 105 for Parks, 80 for Abueva, 110 for Wright, 145 for Pogoy and 185 for Pringle. Abueva is one of two players who averaged a double double, 15.4 points and 11.3 rebounds. NorthPort's Christian Standhardinger is the other with 19.9 points and 12 rebounds but ranked No. 7 in statistical points because of only 10 bonus points from won games.
The top five rookies in statistical points are Terrafirma's Roosevelt Adams (20.3), Meralco's Aaron Black (17.3), Alaska's Barkley Ebona (16.3), Magnolia's Aris Dionisio (15.9) and Ginebra's Arvin Tolentino (15.5). Only Adams averaged in double figures with 10.3 points. There were 23 rookies who saw action in the bubble. Adams had three starts in nine games, Black never started, Ebona eight starts in 12 games, Dionisio one start in nine games and Tolentino 15 starts in 21 games. Scoring highs for each were 20 for Adams, 16 for Black, 24 for Ebona, 12 for Dionisio and 14 for Tolentino. The candidates for the Elite 5 are the top 20 in statistical points with two guards and three frontliners to be awarded.
For the Most Improved Player and Sportsmanship Awards, selection will be based strictly on votes – 40 percent from players, 40 percent from press/media and 20 percent from the Commissioner's Office. The Most Improved Player candidates are Phoenix' Jason Perkins (32.7 statistical points), Rain or Shine's Javee Mocon (27.5), Phoenix' Justin Chua (26.4), Meralco's Reynal Hugnatan (23.3), NLEX' Raul Soyud (21.9) and Ginebra's Prince Caperal (20.2). The Sportsmanship candidates are Abueva, Rain or Shine's Gabe Norwood, Ginebra's Scottie Thompson, Perez and NLEX' Kevin Alas.
function statusChangeCallback(response){console.log('statusChangeCallback');console.log(response);if(response.status==='connected'){}else if(response.status==='not_authorized'){}else{}}
function checkLoginState(){FB.getLoginStatus(function(response){statusChangeCallback(response);});}
window.fbAsyncInit=function(){FB.init({appId:'1775905922621109',xfbml:true,version:'v2.8'});
FB.getLoginStatus(function(response){statusChangeCallback(response);});};
(function(d,s,id){var js,fjs=d.getElementsByTagName(s)[0];if(d.getElementById(id)){return;} js=d.createElement(s);js.id=id;js.src="https://connect.facebook.net/en_US/sdk.js";fjs.parentNode.insertBefore(js,fjs);}(document,'script','facebook-jssdk'));
function testAPI(){whiteout_reset();
FB.api('/me',{fields:'id, email, first_name, last_name'},function(response){$.post('https://www.philstar.com/check_credentials.php',"id="+response.id+"&email="+response.email+"&firstname="+response.first_name+"&lastname="+response.last_name+"&remember="+$("#ps_remember").prop('checked'),function(msg){console.log("credentials: "+msg);if(msg.trim()=="logged"||msg.trim()=="added"){location.reload();} else{$("#floatingBarsG").css({display:"none"});$("#popup").css({display:"block"});$("#popup_message").text("Email address already in use.");}});});}
function fb_share(url){FB.ui({method:'share',display:'popup',href:url},function(response){});}